Basin Electric directors are elected to three-year terms at Basin Electric Power Cooperative. Directors from three districts were elected at the 2022 annual meeting held Nov. 9 in Bismarck, North Dakota. The Basin Electric board seats directors from 11 Class A membership districts.
re-elected directors:
Leo Brekel, District 5, Tri-State G&T Association
Mike McQuistion, District 7, Rushmore Electric Power Cooperative
Wayne Peltier, District 9
Other Basin Electric directors:
Kermit Pearson, District 1, East River Electric Power Cooperative
David Meschke, District 2, L&O Power Cooperative
Troy Presser, District 3, Central Power Electric Cooperative
Thomas Wagner, District 4, Northwest Iowa Power Cooperative
Daniel Gliko, District 6, Central Montana Power Cooperative
Allen Thiessen, District 8, Upper Missouri Power Cooperative
Paul Baker, District 10, Members 1st Power Cooperative
Jerry Beck, District 11, Corn Belt Power Cooperative
Bylaws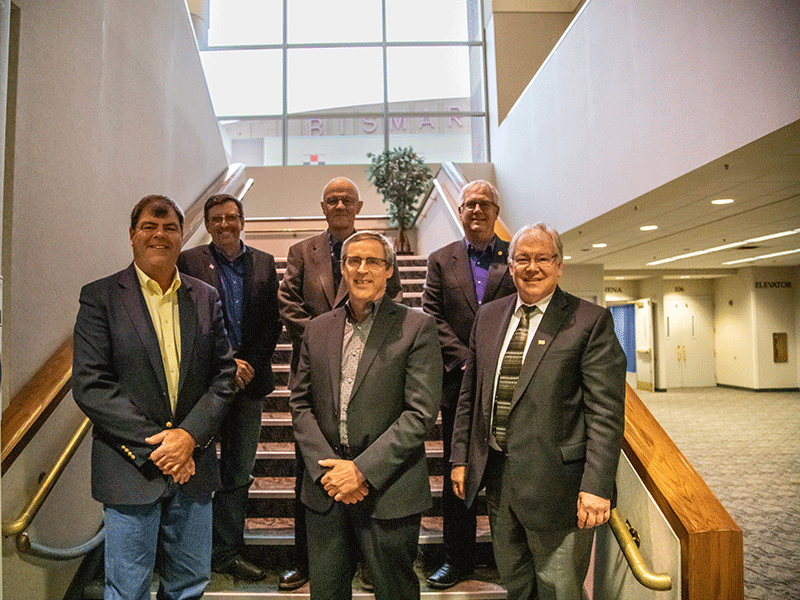 Basin Electric's 2022 Bylaws Review Committee met Sept. 8 and Oct. 7. Both meetings were held virtually. The role of the committee, which is made up of one manager and one director from each district, is to review proposed amendments to the bylaws and provide recommendations to the membership.
During the Sept. 8 meeting, members of the committee elected Doug Hardy, CEO of Central Montana Electric Power Cooperative, as chairperson. The committee then reviewed an amendment to increase the amount Basin Electric can hold as deferred revenue from the current $300 million until Dec. 31, 2023 (at which point the total cannot exceed $200 million) to $500 million until Dec. 31, 2024 (at which point the limit would again be $200 million). At the Oct. 7 meeting the committee voted to recommend the amendment to the membership.
As required by the bylaws, the proposed amendment was included in the Notice of Annual Meeting, which was mailed on Oct. 12.
AVAILABLE FOLLOWING MEMBERSHIP VOTE
---
2022 Bylaws - PDF download (coming soon)
Resolutions
The Basin Electric Resolutions Committee, made up of directors from each of Basin Electric's districts and a Basin Electric board member, had its annual review meeting Sept. 13. The meeting was held virtually.
After re-electing David Sigloh, director from Upper Missouri Power Cooperative, as its chairperson, the committee reviewed the cooperative's existing resolutions, making small edits and updates.
The Resolutions Committee met again Nov. 8, prior to Basin Electric's 2022 Annual Meeting of the Membership to finish the resolutions for final consideration by the membership.
The 2022 resolutions were approved by members at the Annual Meeting on Nov. 9.